Agape Dance Academy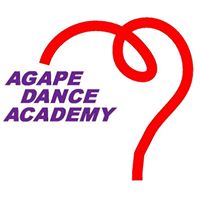 AGAPE DANCE ACADEMY
Ballet/Jazz & Contemporary/Tap dance
We are a dance school where the emphasis is on the love and joy of dance with christian values. Agape is the Greek word for love, so we literally are the 'Love to Dance' Academy!
Our mission is to dance for joy, honour God and teach dance excellence with our international LDI and GE dance curriculums. We guide our students to experience dance arts as a wholesome activity which celebrates beauty and strength, with expressiveness and excellent dance technique.
Each year we have a mini Mid Year concert, offer dance exams, a group visit to see the Royal NZ Ballet and have an end of year Recital in our Oxford Town Hall.