Canterbury Ballet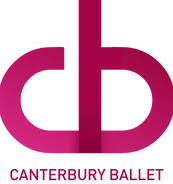 Canterbury Ballet is a Certified school of the American Ballet Theatre registered to teach the seven level ABT National Training Curriculum.

We have a variety of Dance programs with the Joy of Dance program being the first which is designed for beginner dancers from 3.5 years and continues to teach and work with dancers through to ten years of age.

A range of Full time and transitional full time and Affilate Programs are available for local and out of town dancers, All Canterbury Ballet dancers are offered
the opportunities that the Affiliation with the American Ballet Theatre make available for those who see dance as a professional pathway.

Our Dance timetable includes classes for Classical Ballet from beginner to Advanced, Modern, Contemporary, Stretch and Conditioning, Musical Theatre and Singing, Productions and Performances, Gyrotonics Studio and Master Trainer, Preparation for national and international Competitions.
Studio Location: 98 Disraeli Street, Christchurch
Ballet, Jazz, Hip Hop, Contemporary, and Acrobatics
RAD, BBO anf Vaganova
We have both a Junior Full Time program for students 9-12years and Senior Full Time program for 13-19years.
Phone: 021 882 921 or 021 887 263
email: enquiries@canterburyballet.co.nz
Website: http://www.canterburyballet.co.nz/